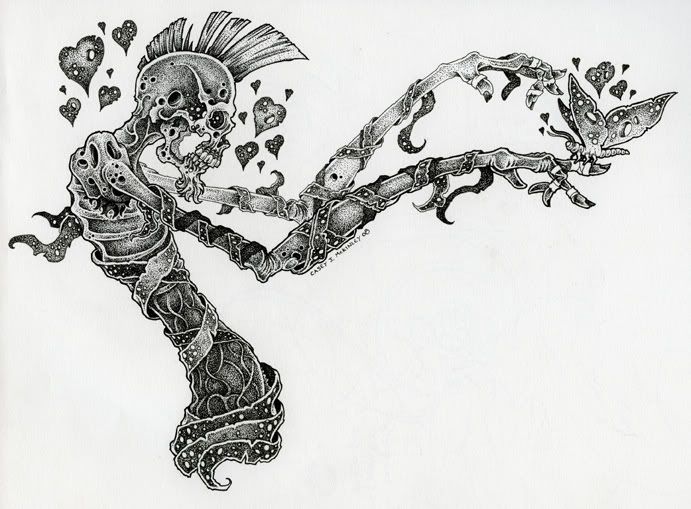 I love:
Sugary confections and food that's not good for me.
Sodie pop chock full of calories and yummie.
Books with dark purpose, evil intent by half.
Movies that are bad, but good for a laugh.
Music turned up loud enough to melt the sun.
General mayhem, and the right to have fun.
Time spent well received amongst friends.
Random ranting about things, stuff and ends.
Walking through rain, sunshine and the woods.
Searching through the Net for cool goods.
Working hard to accomplish a desired goal.
Relaxing quietly with Cheerios in my bowl.
Other things, too; too many to enumerate
The day is early and life is almost late
I will spin, spin, spin this day, today
Pretty much the way I would anyway.
I shall laugh, shout, jump up and frolic
And eat a cookie, mayhap two!
Peace.
Post.
Palor, ichor, drip drops of the dead …